About Maratus Funk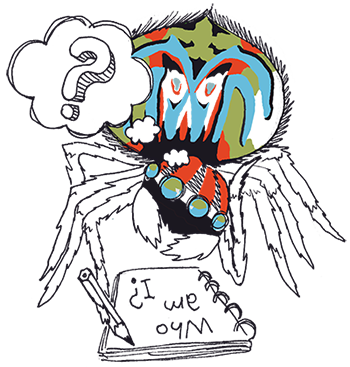 Maratus Funk aims to revitalise your wardrobe with high quality printed designs that are as dynamic, interesting and unique as a peacock spider's flashy backside.
Every product you purchase on Maratus Funk's online store is printed with original artwork by Brisbane based designer, Maratus Funk.
Maratus Funk specialises in fun, interesting, and dynamic t-shirt designs that make for fantastic gifts, or a great opportunity to revitalise your wardrobe.
All designs ordered through the online store are printed using high quality direct to garment (DTG) printing. This printing technology allows for vibrant, colourful and high detailed artwork. All designs are printed on premium quality garments produced by, AS Colour. All orders are printed and processed on demand through local Brisbane company, The t-Shirt Mill.